Single Trip
Annual Multi Trip
Extras
Budget Travel Insurance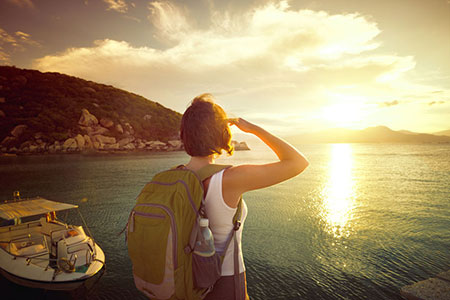 When you travel overseas you'll want to make sure you are receiving an adequate amount of cover from your travel insurance provider for the right price. No matter what kind of traveller you are, a backpacker in your early 20's or an older couple going on a cruise, we can all agree that we'd all like to save money where we can.
There's more travel insurance available than ever before on the internet, this means product diversity, and sometimes, confusion. It can be like going to a restaurant where there's too much on the menu; you get overwhelmed and pick something at random, and then it's no good. It's recommended you
compare travel insurance
quotes as much as possible for your trip, but don't go overboard, too many people use money as the main factor and are left with a policy that doesn't suit their travel needs. There are a number of important things you should look for if you're going to be selecting a travel insurance policy.
Their Product Disclosure Statement is readily available and you understand the limits and general exclusions?
Is there contact number easy to find?
Is the travel insruance quote competitive priced?
Does the policy cover you for what you need?

If you ever run into trouble in the internet planning process you're going to want to call an office number where you can speak to a human being. Often times this clears up any confusion and clarifies any uncertaintees.
It must be stressed that you should never forego travel insurance just because you don't think you can afford it.
Travel insurance
should be affordable, and at the very least there's always some kind of policy available for everyone – even if it's just a
Cancellation
policy.
"if you can't afford travel insurance, you can't afford to travel"
If you're specifically looking to travel on a shoestring, then you're the person who needs travel insurance the most. There are many different
budget travel insurance
policies available for the average traveller. The last thing you'll want is to be stuck in a foreign country without a means to pay for your exorbitant medical bills, or if you've lost your luggage and you need it replaced, If this occurs you will want to contact a 24/7 emergency number, process a claim and get items paid for or replaced as you may not have the funds yourself to cover the costs. A budget trip without insurance may quickly turn into a financial vortex.
The fact is, by adequately reviewing the PDS and benefits you can find an affordable & quality travel insurance policy within your budget. Let's take a look at how.

Online budget travel insuance
Buying travel insurance online offers a competitive edge in the market. Online avoids the hassle of physical shop front visits & the associated high-pressure selling techniques of a travel agent. Your online purchase will give you the cover you want without the hassle. With multiple customised packages catering to a wide range of audience, with a little research you can buy yourself quality travel insurance cover on a low budget.
Annual policies
If you are a frequent traveller or take multiple trips in a year alone or with your family, an
Annual Multi Trip
plan might be the answer to your needs. You can purchase a worldwide Annual Multi Trip policy online to include or exclude
USA
and
Nepal
.
A budget shouldn't be a constraint when you are buying travel insurance, in fact, budgeting can be a means of tightening your travel plans, making them more efficient. With too much freedom comes too many choices, and too many choices can lead to a flailing of the senses. When we're budgeting we narrow our view and see only what's necessary, and that's when we make our best decisions.
To view a number of Travel Insurance Saver policies, click on our home page menu bar and enter the details of your trip. From here you'll be greeted with a number of relevant policies and their quoted prices, benefits and PDS.
Cover is subject to the policy terms, conditions, limitations and exclusions as set out in the Product Disclosure Statement. Always read the Product Disclosure Statement before making a decision about any travel insurance policy.
Single Trip
Annual Multi Trip