Single Trip
Annual Multi Trip
Why you need travel insurance for a trip to Canada.
Extras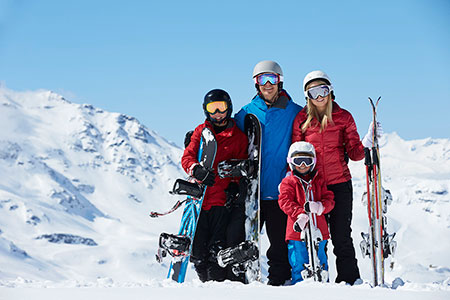 Are you planning a leisure or business trip to Canada? Then it's important to remember that if you are not a citizen of Canada, Canadian health care is very expensive. This means that if you face having to pay out for health cover while in Canada, and you are uninsured, the costs could be astronomically high.
So, if you wish to make your trip to Canada stress-free, then make sure that you buy travel insurance, a policy which will cover you if you get sick or injured while travelling overseas in Canada.
Skiing and Snowboarding in Canada
In case you need to be hospitalised during your stay in Canada, then your travel insurance for Canada can provide you with coverage for your hospital bills, ambulance and other medical expenses. This way you can stay safe from any financial burden during your trip if you are injured or fall ill.
Medical expenses incurred while travelling uninsured abroad, as previously mentioned, can be extremely costly. If you purchase travel insurance before you depart, you'll be providing yourself with a priceless peace of mind.
Other than medical expenses, you can also find some travel insurance policies which can offer you coverage in case of dental problems, trip cancellation, loss of documents such as passport, stolen luggage and so on.
Canada is a great place to travel, especially if you love the snow. Travel Insurance Saver can offer
ski and snow cover travel insurance
for those who are travelling to Canada particularly to engage in snow sports.

Before deciding on any policy you should carefully read the PDS and check the exclusions of your travel insurance policy and if there are any travel restrictions that exist. Make sure that you buy a policy which you are comfortable with the coverage and exclusions. Check the terms and conditions cautiously as this will help you to find the
best travel insurance
policy for your trip to Canada.
If you have any questions, Ask! Get in touch with a reliable travel insurance provider with any queries you have so you are protected when you travel to Canada.
Single Trip
Annual Multi Trip