Single Trip
Annual Multi Trip
Why Family Travel Insurance Is A Must to Have
Heading away on a family vacation and looking for travel insurance that covers Medical, Evacuation, Cancellation. Yes, all of the travel insurance plans have these included on all international travel plan; however, it is the additional items such as delay flights,
cruising
, luggage etc that may be vital to your specific family holiday. Travel Insurance Saver understands this and has created a quoting panel to
compare
the benefits easily to find the right policy. Please read the Product Disclosure Stement before making a decision. To compare Benefits and view PDS please get a quote.

Extras
Heading overseas with the Family
We work hard to give our children the best but in today's market most people have a famly budget!
This hard work means that every now and again, you are going to need a good holiday. A holiday is a great way to unwind and relax, get back in touch with your roots, and forget about the troubles that the 9 – 5, mechanistic working life brings, and spend some qualiy time with the family.
When you are on your holiday, you are going to want things to run as smoothly as possible. No nasty surprises, we get enough of them at home.
How can we minimize risk while maximizing our chances of enjoying our holiday?
With a little thing called 'Travel Insurance'. Yes, those two little words are becoming increasingly popular, and more than ever necessary in this highly complicated world that we live in.
If you wish to have a fulfilling holiday without worrying about any unnecessary hindrances,
family travel insurance
is more than a necessity, it is a compulsory holiday travel aid. Protection for your financial and mental wellbeing for you and your family

What might go wrong?
One typical travel calamity is to discover upon arrival that your luggage has been lost. All international travel insurance provides provisional cover for lost or delayed luggage. This also applies to the theft of luggage. There is cover available for more than just your general luggage. Separate cover is afforded for things like cameras, phones, jewellery, golf clubs etc. You can even pay to include separate valuable items on some policies that you need specific coverage for; this could be an expensive engagement ring or bicycle or something to that effect. Anything purchased over 12 months ago will need to be valued before insurance can be issued. More information is available during the checkout on Specified Item limits.
Of course, we understand that travel insurance is mainly purchased for overseas medical support and don't forget medical evaucation. When travelling as a family you are travelling together sowhen families travel as a group, it is common for one sickness to pass easily between family members.
If you have any questions please feel free to
contact us
.
Travel Insurance for Families
Travel insurance is vital to protect families when travelling. All international travel plans offer overseas medical expenses. These policies can be viewed by completing a
travel insurance quote
to compare products and benefits. If any of your family have
existing medical conditions
that aren't automatically covered you will need to disclose. This may affect coverage but will be outlined before making a decision.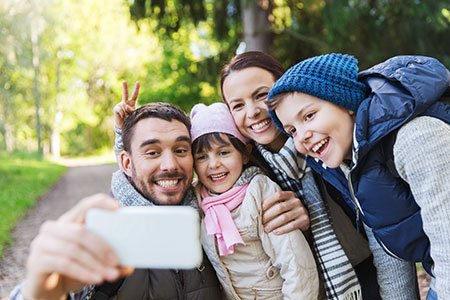 Medical expenses in overseas hospitals can also be astronomically expensive, particularly if you are going to be in the
USA
and western hospitals in
China
. Also, certain hospitals in some overseas countries lack adequate facilities to deal with particular medical emergencies. In these situations, it is necessary to have medical evacuation and repatriation. Medical evacuation means that in the event of a medical emergency, you can be safely transported from one hospital to a more adequate hospital. Or, in certain situations, transported back to Australia for medical care. It may also allow you to receive emergency helicopter evacuation (upon approval from insurer) if you are in an isolated area; this kind of treatment is invaluable if you are hiking or trekking in mountainous regions.

There is also provision for cancellation and holiday deferment. If a member of your family falls ill and you need to cancel your trip, there is provision to reimburse for that. Likewise, if your family needs to cut your holiday short because a family member at home has fallen ill or been injured, there is provision to cut a holiday short, and even resume the holiday later. This is a good way to nullify the effect of lost airfares and accommodation, which can really add up.
Travel Insurance Saver offers discounted comprehensive travel insurance and delivers a wide range of policies relevant for families.
Annual multi-trip
and single-trip insurance are both useful for families who are looking to travel overseas. For all your travel needs, Travel Insurance Saver can help you in a
comprehensive
and cost-effective way.
Cover is subject to the policy terms, conditions and limits set out in the Product Disclosure Statement. Before deciding to purchase any product, please read the Product Disclosure Statement available. To view the Product Disclosure Statement please get a quote and click on PDS
Contact Travel Insurance Saver
Coronavirus - Please visit our Travel Alert page for more information on Coronavirus. If you have any question's please fill in the form below and one of our friendly team members will get in touch soon.
Single Trip
Annual Multi Trip