Single Trip
Annual Multi Trip
What is the best season to visit Bali?
Extras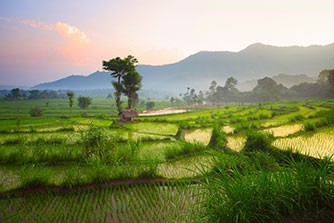 What Is the Best Season to Visit Bali?
Are you planning to visit Bali this year? Know about the different seasons in Bali and plan your trip accordingly.
Summer in Bali
Summers in Bali run from the month of April to October. Summer in Bali is relatively dry and there is little to no rain. Bali has best weather in these months and this is generally the peak tourist season. However, in May the temperature can also rise up to 33°C. After May, temperatures start to fall gradually, and the weather becomes delightful in the month of August. It is the best time to visit Bali especially for honeymooning couples and adventurers as they can enjoy several water spots for swimming, snorkeling, rafting, sea walking and so on.

Monsoon in Bali
Being a coastal town, Bali receives heavy rainfall during December and January. The average rainfall during monsoon is about 300 milliliters. Despite the rain, tourists from different parts of the world pour into Bali and celebrate Christmas and New Year amidst the showers. During this season, they can enjoy surfing in Bali.
This is not a peak season; hence the hotel and flight fares are cheaper than the original rates. So, despite being a wet season, tourists can enjoy the indoors of restaurants, clubs, and spas.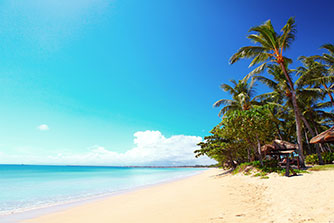 Winter in Bali
Bali experiences high precipitation from the month of October to March. January is a cooler yet humid month, the temperature falls to 25°C, and you can expect a lot of rainfall. If you are someone who wishes to spend time doing indoor activities, and listening to the soft pitter patter of rainfall, then this season is the best for you. Also, you can immerse yourself in the unique aura of Bali during this season. The hotels are available at cheaper rates, and flight and ship fares are also less expensive. So, you can plan a pocket-friendly holiday to explore the beauty of Bali.
Once you choose the season to plan a trip to Bali, you will need to do one more thing – buy travel insurance for Bali. This travel insurance policy may help you to get coverage for medical emergencies, flight delays or trip cancellations. It may also give you a peace of mind and allows you to have fun in the beautiful island without worrying. So connect with Travel Insurance Saver now and get the best travel insurance for Bali.
Single Trip
Annual Multi Trip