Single Trip
Annual Multi Trip
Travel insurance tips for travelling in India
Extras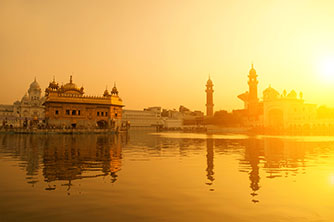 5 Useful Tips for Buying Travel Insurance to India
A lot of people perceive travel insurance to be a waste of money and time – they're wrong. Not only is it not a waste of time or money, it's a necessity. Many people believe that nothing will go wrong while they travel, or they just don't think about it, when in actual fact, while we travel, things are more likely to happen to us, particularly in places foreign to us like India where illness and infection are more common.

1. Know what you need

2. Choose the right plan

3. Finalize your budget
Factors like the trip duration, age of the travellers, optional add-ons and number of travellers can help you gauge the cost of your travel insurance. Also, you can consider buying travel insurance closer to your date of departure, which can help minimize overall costs, however cancellation cover doesn't apply until you have purchased your policy so there is some risk to weigh up before buying.

4. Check the free look period
This is also known as the cooling off period, this means you can cancel your policy and be issued with a full refund if you cancel your policy within the cooling off period as long as you haven't started travelling or departed.

5. Know which documents are needed
In case of an unpleasant incident and you need to claim, there are several documents which you need to submit. The insured person needs to submit various documents like hospital discharge forms, medical documentation, stamped visa, medical bills, and photocopies of their passport, policy reports. So, make sure that if you have an incident you obtain the appropriate documentation to claim efficiently. If you get your luggage or some items stolen you willl need to report it to the proper authorities within 24-hours (immediately).
Single Trip
Annual Multi Trip