Single Trip
Annual Multi Trip
Trip to the USA travel tips
Extras
Travel Tips for a Trip to the USA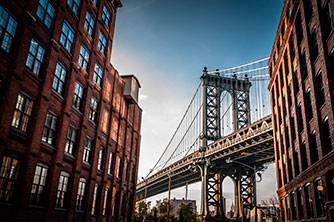 If you are making plans to visit the USA, then there are some basic things you should know.
We've listed a few basic travel trips to help you have a safer and more enjoyable trip.
1.

Don't make plans for visiting too many cities
The continental USA is much bigger than Europe, in fact, it's one of the largest countries in the world. Rather than trying to visit a large number of places in a short period of time, why not relax and get to know a place well. Each city has a lot to offer culturally, and each part of the USA is highly unique and worth exploring.
To avoid feeling rundown and drawn out, why not focus on either the East Coast or the West Coast. Of course, don't let us tell you how to travel. If you've got plenty of time up your sleeve, visit and see as much as possible. For
backpacker travel insurance
, you should always purchase a policy that has medical and medical evacuation. If the policy doesn't include this it is cheaper for a reason. USA has extremely high medical costs so these two benefits are paramount.
2.

Look around before you smoke
Remember that many states have implemented strict anti-smoking measures. In cities like New York City, Chicago, Seattle, San Francisco, Washington, DC, smoking is banned at bars, clubs, and restaurants. Also, in California, smoking is banned in beaches, public parks, hospitals and private residences. Unless you want a run in with the law, always double-check before you light up a cigarette.

3.

Avoid using rude language
American's take politeness quite seriously, and while Australian's can be quite careless with their use of swear words, American's may find this affronting. Of course everyone is different, and if you find yourself in a situation where swearing is normal, then feel free.
One of the most important things to have while travelling to America is a good
travel insurance
policy for the USA. A travel insurance policy may cover you in the case of unforeseen medical expenses or accidents during your travel. Also, if you opt for
comprehensive travel insurance
, then you also get coverage for trip cancellation or trip delay amongst many more. Always read the Product Disclosure Statement before deciding on any policy.
At Travel Insurance Saver, you can compare different travel insurance policies for the USA and choose the one which fulfils your travel requirements and gives you adequate coverage at the right price.
Single Trip
Annual Multi Trip