Single Trip
Annual Multi Trip
Travel Tips to Bali
The striking Indonesian island of Bali magnetises millions of travellers to its shores every year. It's an island nation of tropical beaches and hidden jungle temples, the home of a proud and polite people who welcome tourists with open arms. Bali is warm in temperature and spirit and it's no wonder it's one of the globes favourite travel destinations.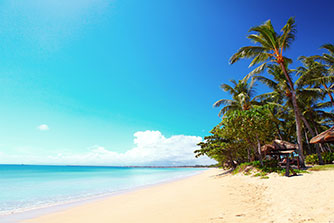 People travel to Bali so that they can unwind, relax and rejuvenate. The island attracts different kinds of travellers; from the average
family
to the vagabond-adventurer – there's something in
Bali
for everyone.
Even though it's a pretty common tourist destination, some informative advice could help you enjoy your trip even more.
Stated below are some tips that need to be considered;
Entering Bali
While entering Bali, make certain that your visa is usable for the next six months. You must also show a return ticket. Visas, both tourist and business, can be acquired from the Indonesian embassy within Australia. Your valid documents need to be in place. For certain countries, travellers are issued visa's on arrival.
Travel insurance is important if you are forced to stay longer than your visa due to serious injury or illness. Travel insurance can offer you medical evacuation which would allow you to travel back to Australia while still under medical care. It's important you double check your policy to ensure that you have the most appropriate travel insurance policy for your travel needs. Always double-check what the general exclusions are for
cancellation and holiday deferment
within the Product Disclosure Statement.
Money
The native Balinese currency is the rupiah. There are money exchanges readily available throughout the island, just like any popular tourist destination there is a higher concentration of money exchanges in tourist-friendly areas. You should always make sure your money is being exchanged at an authorised money exchange or major banking institution. Resorts, hotels and villas, and shops accept Traveller's Cheques. During exchanges of large sums of money, you should double-check that you have the correct amount and also that the notes aren't false bills. These are known to circulate within Bali. Credit cards are widely accepted but expect an additional surcharge for each transaction.
Travel Insurance to Bali
Bali has some minor and major infrastructural issues. To ensure your trip goes by uninhibited, purchase a
comprehensive travel insurance
policy before you leave. You should also keep your travel insurance documents with you or safely at your accommodation. You will also receive an emergency assistance number which you should store in your phone before departing including your policy number if you are required to contact the 24/7 emergency assistance which is based in Australia.
Clothes
Bali is a tropical island so as you'd imagine the weather is warm all year round, pack your clothes accordingly. They have a wet season and a dry season, but both seasons are still warm. When you visit temples and monuments you usually have to dress conservatively, this can be as simple as wearing a t-shirt and shorts. You usually have to wear a top when you enter a temple. You should also pack closed-toe shoes for trekking and hiking. You also don't want to be stuck without your clothes on your trip. If your luggage goes missing at the airport, you'll want to be covered by your
travel insurance
provider for items lost and emergency luggage once you arrive.
Accommodation
Bali is full of tourist resorts which offer a range of accommodation types starting from backpacker accommodation, beachfront luxury Bali Villas to resorts and hotels. There are also many online bed and breakfasts available in Bali.

Single Trip
Annual Multi Trip