Single Trip
Annual Multi Trip
Travel Insurance Online - The Ultimate Comparison
Extras
Compare Travel Insurance Online
The time you invest online reading and comparing travel insurance policies to determine which one is apt for you is time well spent. Excitement await you in abundance while you're overseas, so you may as well take the time to research the thing that is in essence your protection blanket. No two insurance policies are alike, and the kind you choose may vary accordingly, based on what you're planning to do on your holiday.
Do you travel very often around the year, for business or holiday? You will want to check online for an anual multi-trip travel insurance policy. This particular type of policy will protect you for 12 months, irrespective of how many trips you took but make sure any one trip doesn't exceed the maximum trip duration.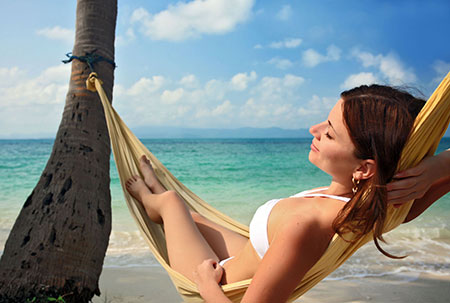 Let's assume you're planning a vibrant skiing holiday. When you compare policies online, you will look for travel insurance policies that can offer coverage for expenses that are relevant, for instance - snow skiing. Suppose, you have an accident on the slopes, you'll want to ensure your travel insurance policy possesses medical and medical evacuation in case you need to be flown off the mountain due to a serious crash.
Travel Insurance Online
A giant medical bill after taking a tumble may spoil your holiday completely. You could spend years paying off the bills! You will also need coverage in case something unexpected occurs and your trip is cancelled or you are unable to continue your trip. This will mean you would miss out on prepaid bookings such as flights, accommodation, cruises, tours etc. A number of policies provide personal liability which will also assist if you damage someone elses property accidentally.
When going on holiday it is wise to consider quaitly travel insurance policy that fit your travel needs. If your trip is interrupted and your flight was cancelled, you may need to stay a night of two depending on when you can catch the next flight. This would mean you will require a hotel room. Going on holiday along with your family, it's a fantastic experience but don't be caught out with dodgy travel insurance plan that will not do you justice in the case of an accident in a foreign country.
After you've decided on the type of travel insurance policy that would fit your travel requirements, it is time to begin searching for travel insurance online. On most travel insurance websites, you'll simply have to fill a form with certain information like how many people are travelling, their age, dates of travel, countries that you will be travelling to coupled with the duration of the trip. This information is required to provide you an immediate travel insurance quote on a policy.
Avoid the mistake of allowing price to be your guide when doing travel insurance comparisons in Australia. Economical isn't always better! You need a travel insurance policy that will protect you and deliver you peace of mind when overseas. Having said that, you can still find good, basic coverage for an economical price when you look online for travel insurance.
Contact Travel Insurance Saver
Coronavirus - Please visit our Travel Alert page for more information on Coronavirus. If you have any question's please fill in the form below and one of our friendly team members will get in touch soon.
Single Trip
Annual Multi Trip