Single Trip
Annual Multi Trip
Travel Insurance & Pregnancy- Do's and Don'ts
Extras
It's common for women to make travel plans after they become pregnant. Usually the gestation period is the last chance someone will get to travel before the baby is born, as it can be difficult to travel with a new-born child. Find out more about pregnancy travel insurance.
It goes without saying, if you plan on travelling while you are pregnant, travel insurance is an absolute necessity. Luckily for the pregnant traveller, there are a number of online travel insurance policies available for their trip domestically or internationally.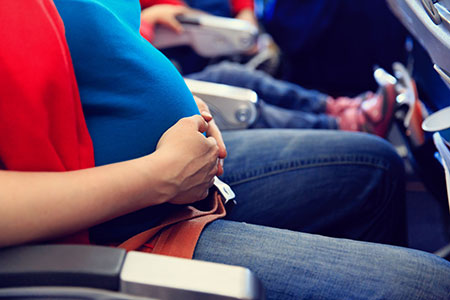 We urge those travelling pregnant not to involve themselves too much in strenuous activities.
While it's not mandatory to have travel insurance while you travel, it is urged that someone who is pregnant take out a travel insurance policy online. The normal risks associated with travelling are obviously increased if you plan on travelling overseas while pregnant.




Travel insurance is generally not provided after the 26th week of pregnancy but you will need to check the policy wording before making a decision. So, if you are planning on travelling while you are pregnant, make sure you don't exceed the the maximum weeks applied for your travel insurance policy. If you travel after the maximum amount of time of 26 weeks your policy will be invalid.
Have a glance and keep some of these things in mind when you choose a travel insurance policy.

Does your travel insurance policy cover pregnancy?
Up to how many weeks?
Is there cover for your and your baby for a premature birth.
Are there any restrictions or exclusions that are applicable? This may include a complication with the current or previous pregnancy. .
If you are expecting twins or more does your policy cover multiple pregnancies.
Does the policy support Vitro Fertilisation (IVF) or fertility drug pregnanacy.
If the woman has had medical issues during pregnancy, then it might not be possible to get cover.
If the woman has a history of difficulties during conception, pregnancy or delivery, insurance cover may not be approved.
Lastly do you need to travel when pregnant? Sometime it is unavoidable but it is wise to limit stress during pregnancy. Find out more about
pregnancy travel insurance
.
It is possible to receive travel insurance while you are pregnant for your next
family holiday
, just always ensure that you give yourself plenty of time to organise your policy and read through the policy wording, and if required speak with someone over phone if you have any queries.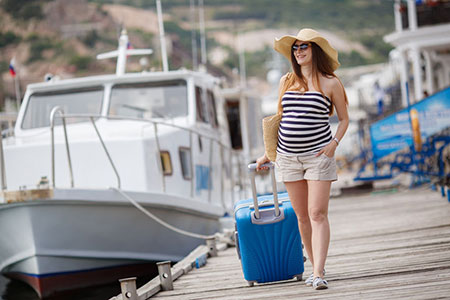 Contact Travel Insurance Saver
Coronavirus - Please visit our Travel Alert page for more information on Coronavirus. If you have any question's please fill in the form below and one of our friendly team members will get in touch soon.
Single Trip
Annual Multi Trip