Single Trip
Annual Multi Trip
Top Ten Places to Travel to this Summer Travel Insurance
Extras
Ten Great Holiday Destinations for Summer
The springtime air and sunshine has given us some much-needed respite from the seemingly never-ending Australian winter. With warmth and sunshine comes a newfound energy and enthusiasm, a time where many people turn gleefully away from their desks to plan their next holiday. But where will they go?
Is it really enough to spin the globe and drop a finger randomly on a destination, what if we end up in a country that doesn't allow for easy travel insurance, or that is experiencing civil unrest? Surely, we would rather spend our time enjoying our next holiday, rather than looking over our shoulders.
Without further ado, here are ten places to travel over summer:
10: Thailand
This destination has been a favourite for both backpackers and families for decades. What started out as an exotic getaway for hippies and vagabonds in the 70's has become one of the world's most popular tourist destinations. In Thailand you can enjoy a relative level of safety coupled with cheap prices and beautiful beaches.
The Thai people are famed for their hospitality and their beautiful cuisine. Thailand also has some of the best scuba diving spots in the world, considering the country consists of a long peninsula surrounded by many islands, it's easy to see why so many people travel here to get some sun and enjoy the ocean. Find out more about
Scuba diving travel insurance
.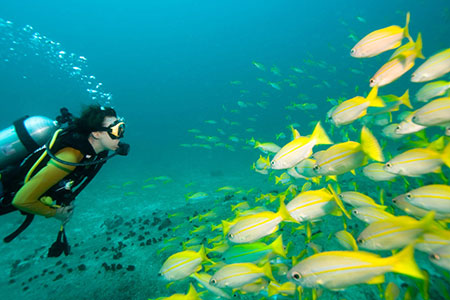 Not for the faint of heart, but for those who travel to India their sense of adventure will be rewarded with one of the best travel experiences in the world. The country is huge, and the range of holiday options is unparalleled. If you are a backpacker, India offers cheap prices and a huge range of things you can experience on the cheap. If you are a family, you can afford to spend a bit extra and enjoy a luxurious holiday. India also offers safari options, which a lot of people don't know about. Ranthambore National Park offers the potential to see both tigers and elephants in the wild.
Food will be a huge factor on this list, and India has some of the best eating options in the world. Restaurants and fast food street food vendors are in abundance but make sure your travel insurance covers
food poisoning
in any event.
8: Canada
This is the ideal holiday for those who can afford to travel to Canada. A more expensive option for the typical backpacker, Canada can offer everything to those who decide to make the trip. With the Canadian Rockies on the nations Western side, Canada has probably some of the best hikes in the world, always ensure you have
hiking travel insurance
or if you are traveling in the Winter to include Snow Sports Cover if you are hitting the stunning slopes such as Whistler. The people are renowned for their friendliness, and there are as many dining options available in cities such as Vancouver and Toronto as there are anywhere else in the world. Food is amazing!
7: Mexico
Mexico has in recent times developed a poor reputation as a travel destination because of crime problems and civil unrest; however, these issues are isolated to a few areas within what is a relatively huge country. There is a reason people have been travelling here for decades, and with a bustling tourism industry to boot, Mexico has something for everyone.
The Yucatan Peninsula is probably the safest state in the country and there you can enjoy a number of popular activities, such as exploring cenotes and enjoying gorgeous food i.e. tacos and burritos. Mexico's Oaxaca also offers great surfing, so if you're a budding Kelly Slater, Oaxaca has the waves you need. It goes without saying that surfing can be a high-risk sport, so
surfing travel insurance
is always a must if you are participating in surfing.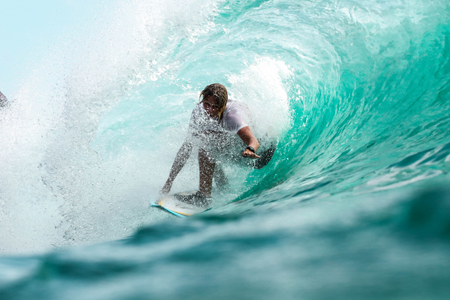 6: USA
While North America is on the agenda, why not pop over to the USA? The United States has long been on everyone's mind given the amount of films Hollywood pumps out. Where are more famous scenes than the palm tree lined drives of Los Angeles, the beaches of Miami, or the skylines of New York and Chicago. If you head over in our Summer it will be winter in the USA, so if you're planning on having a white Christmas, this is the time to travel.
The USA has some of the best golf courses in the world, such as the famous Augusta, so if you're a budding golfer, why not head over for a game of golf? Golf's a relatively safe game, but with the right
golf travel insurance
, you can get covered for medical, and insure your clubs as well.

5: United Kingdom
The United Kingdom, is our colonial homeland, and is the colonial homeland of many other Commonwealth Nations. The United Kingdom is a sovereign state, and itself consists of four constituent countries, they are England, Wales, Scotland and Northern Ireland. With so many different cultures within one country, it's easy to see why the United Kingdom is a favourite destination for many families.
Again, if you do decide to travel to the U.K. this summer, you'll be heading over in winter, so dress snuggly! If your planning a trip to the northern hemisphere with the family,
family travel insurance
can protect your British vacation.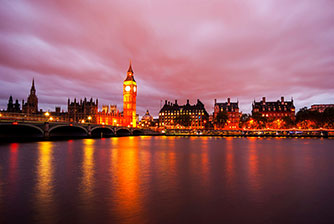 4: Ireland
The land of saints and scholars, Ireland has much more to offer tourists than initially meets the eye. A lot of people, including families, travel to Ireland for the natural environment and famed hospitality. Ireland is called home to many writers, poets and artists past and present. This bloom in imagination and artistry can be related to Ireland's long-standing struggle for, and eventual getting of, independence from the British Crown.
Writer's like James Joyce, Bram Stoker, Oscar Wild, Johnathon Swift and George Bernard Shaw all lived and worked in Ireland – so if you're a literary student in need of some fresh inspiration, why not retrace the steps of these famous writers, while enjoying many of the famous Irish pubs of course – with
student travel insurance
.
3: Indonesia
Australians have made Bali a home away from home in many respects. There is much more to Indonesia than just Bali, and we're sure a lot of people won't have even realised that Bali is part of a greater country. Indonesia is a large archipelagic nation, that means it consists of lots of different islands and peninsulas spread out over the ocean. You have the main island of Java, where you'll find the capital city of Jakarta.
Then there's Sumatra, another larger island, there's also Borneo and Western Papua. Then there are literally thousands of smaller islands dotted throughout. Indonesia is also the most populous Muslim nation in the world, so it's a worthy cultural experience. Not to mention the hundreds of pre-Islamic cultures and religions that exist in the country. While you're visiting some of the many islands, you may be tempted to go fishing, always purchase a travel insurance policy which provides for
fishing and angling travel insurance cover
.

2: New Zealand
Also, very close to Australia is the island nation of New Zealand. Well, it consists of two islands actually, the North and South Islands. The North Island is where you will find the capital of Auckland, and a much more temperate climate.
The South Island is where you will find a smaller population, but large sweeping plains, a cooler climate, and some incredible vistas – think Lord of the Rings. New Zealand is also well-known as an adventurist's paradise, so if you're planning on going
zorbing
or doing some
bungee jumping
, take out the relevant travel insurance plan.
1: Australia
It may seem contrived to place Australia as number 1 on our list, but why travel overseas when we have so many beautiful locations here? Not many people who live in Australia actually travel around the great land, but those who do are richly rewarded.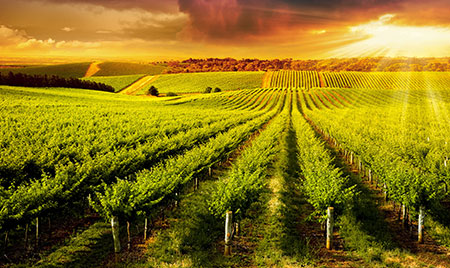 From the Kimberley's to Esperance, from Melbourne to Cairns, Australia has anything anyone would want, and why not go on a road trip with a campervan? If you pack all your own supplies you can do a holiday relatively cheaply. With
domestic travel insurance
you can help cover your Australian holiday.

Contact Travel Insurance Saver
Coronavirus - Please visit our Travel Alert page for more information on Coronavirus. If you have any question's please fill in the form below and one of our friendly team members will get in touch soon.
Single Trip
Annual Multi Trip