Significance Of Student Travel Insurance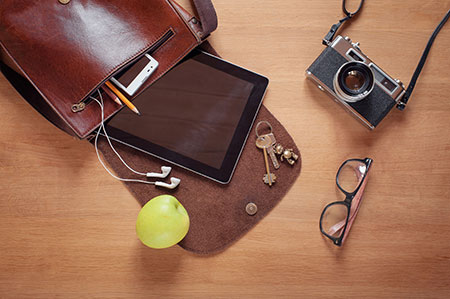 Most young people have an understanding that getting travel insurance is a very "adult" thing, and only businessmen with meetings throughout the world or people who travel regularly are the ones who need it the most. But there's a different story to it.
Students travelling for short duration or for 12 months will need to consider taking out travel insruance before they depart Australia, however this process shouldn't need be daunting, tough or expensive.
Student Travel Insurance
As young people pursue further education, it is more common to travel overseas in search of good opportunities or even a
Gap year
. It is recommended to take out some form of
student travel insurance
that may protect yourself if you are serious injured overseas.
Resit Supplementary Exams
If you have already booked your trip and concerned that you may not have done enough at exam time and maybe required to
resit a supplementary exams
you can get cover if you are required to return back to resit the exam. This would include cancellation cover for prepaid
You are likely to have many life experience when traveling overseas and worrying about if you are covered shouldn't be always on your mind. It is important to read the PDs thouroughly to make sure that any
activities
that you are participaticing in are covered and aren't general exclusions.
Compare Student Travel Insurance
When you
compare travel insurance
policies, you should probably consider things like benefits, coverage, underwriter, 24/7 emergency assistance and whether the medical assistance is in Australia or overseas. Based on your financial situation, you may opt for a reasonable policy that still takes into account most of your requirements; however, travel insurance is always going to be the cheaper option if you get severely injured overseas.
Study Aborad
When you decide to study abroad, you're likely to come across numerous challenges. For instance, falling sick due to changes in climate, food and foreign diseases. This is when your student travel insurance comes into the picture to cover your health. Irrespective of your age, you will understand that it is more of a necessity than a luxury. Studying abroad asks for a lot of adjustments, that means you need to prepare yourself against a dubious problem and have the appropriate protection in place that may keep you secure and safe.
Though you may have limited resources, you can still find affordable policies that deliver on quality. Many travel insurance policies deliver attractive packages to students, making their policies more reasonable but don't easily display the small limits you take for granted. So it is so important to understand what benefits your YOU need.
Please note: Cover is subject to the policy terms, conditions and limits set out in the Product Disclosure Statement. Before deciding to purchase this product, please read the Product Disclosure Statement available from us.
Contact Travel Insurance Saver
Corona Virus - Please visit our Travel Alert page for more information on Corona Virus. If you have any questions please fill in the form below and one of our friendly team members will get in touch soon.