Single Trip
Annual Multi Trip
Reasons to Buy Family Travel Insurance
Extras
If there's anything that past experiences have taught us, it's that life is unpredictable. When travelling in a foreign country, the unpredictability of life increases. It can be hard to prepare for the unpredictability of life, and even more so the unpredictability of life while travelling.
When you are young, the unpredictability of life means less to you, and can even be considered a fun challenge. Throwing yourself yonder into the great unknown, not sure of what comes next, feeling the free breeze on your face, the joy of not knowing.
Now family has come into your life, and unpredictability has taken on a different meaning. When you are presented with unpredictability, you must prepare for it in a responsible manner. Unpredictability would be less of a threat to you if you were on your own, but for the sake of your family, you must prepare yourself for the future.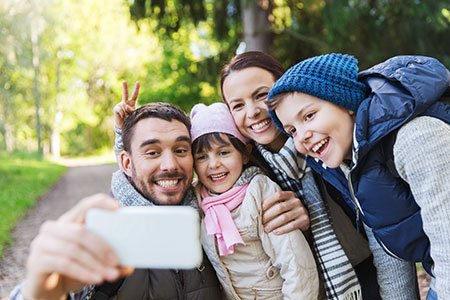 Therefore, we take out travel insurance when we travel to a foreign land. Not only for our own health and safety, but for the benefit of our family as well. It's the responsible decision to take out a travel insurance policy for you and your family before you travel abroad on your next holiday.
Having family travel insurance will help you relax on your next trip overseas knowing that if anything unexpected happens, you may be covered for it. Travel insurance may provide extensive coverage for overseas medical expenses and this broadens to include also medical evacuation (helicopter) and repatriation (return to country of origin).
You can also expect to receive cancellation insurance for your holiday in a claimable event, which for families is a must because holidays tend to cost more when three or more people are involved.
Support during Medical Emergencies
Being sick is bad enough when you're at home, but when you're overseas it's a different story. If you're in a non-English speaking country, particularly in a country where they have a poor medical infrastructure, seeking medical services can be an absolute nightmare.

Having medical travel insurance at the very least offers some sort of buffer between you and the complete unknown, medically speaking. Also, if you are in a country that lacks the proper medical infrastructure at the hospital you're brought to, you may be transport or evacuated to a sufficient hospital that does have the necessary support services.
Not to mention the costs. If you're in Europe or North America, the cost of hospitalisation can be astronomical and financially disheartening. Having travel insurance for your next trip, which in perspective costs a relatively poultry sum, can end up saving you immensely.
Reclaiming Flight Rescheduling and Cancellation Fees
Cancellation or rescheduling flights due to bad weather, there is usually provision for flight delay. In terms of actual holiday cancellation, you may be reimbursed for money spent on airfares and accommodation.

Covering Entire Family
Travelling as a family is obviously more expensive than travelling solo. As a family you are also more likely to need travel insurance, more people in a group increases the likelihood of needing to make some kind of claim. Dependant children travelling with their parents/guardians for the entire trip are coered for free. Check the Product Disclosure Statement for child age limits that apply.
Safety against Personal Liability
A travel insurance plan can help if you're found accountable for grievance or property damage suffered by someone else, while on the trip. Rather than being a victim in an accident, you might be the one at fault or there may take place a situation where your child damages certain valuable property which you'll have to pay for, to the owner. But, with travel insurance, you may have personal liability cover which may cover costs in such a situation. Always read the Product Disclosure Statement before making a decision about any travel inusrance policy.
Hassle-free Stays and Travels
The proper travel insurance plan can assist in having a hassle-free trip while reclaiming your losses against unexpected claimable events. You may also be renumerated for extended stays in the travel destination due to health concerns, till you're well enough to return home.
Travel insurance is a must-have not only for people traveling very often, but for the occasional ones as well. With numerous travel insurance plans available online, you can now compare and purchase the best plan for yourself and your family.
Let your travel experience be all about amazing memories, not annoyances!
Contact Travel Insurance Saver
Coronavirus - Please visit our Travel Alert page for more information on Coronavirus. If you have any question's please fill in the form below and one of our friendly team members will get in touch soon.
Single Trip
Annual Multi Trip