Single Trip
Annual Multi Trip
Planning a Vacation to Canada…Got Your Canada Travel Insurance Yet?
Extras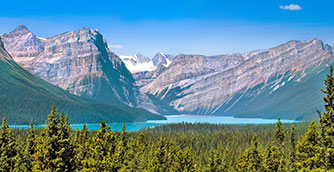 Do you have the heart and soul of a wanderer…? Then, surely you have started to plan a trip to enjoy the second-largest country in the world, located in North America and endowed with the most wonderful evironmental locations like Niagara Falls & Whistler. Well, we are talking about the divine country of Canada, which has so many great escapades to offer. We can genuinely relate to the exhilarating joy of visiting new places, sampling traditional dishes, and mingling with new people. But, unknown roads of Canada may call for unknown risks, which we try to limit by taking out travel insurance to Canada.
Adventure Sports in Canada
Adventure sports in Canada, trekking or skiing down the snow-covered trails offer irresistible thrills and excitement but be forewarned against any unexpected event, Canada travel insurance is highly recommended during the trip as well as adding on Snow Sports Cover. If you don't include snow sports cover you will be unable to Snowboard, Ski and take part in other sport sports activities. Once you have applied Snow Sports you will be covered if you injure yourself as well as for medical evacuation.

Why is it so important to take out travel insurance before going to Canada?
As in the USA, healthcare in Canada may also turn out to be very expensive for an outsider. For example, an emergency visit to a physician may cost hundreds of dollars. Or imagine the trauma of a serious ski accident which required medical evacuation by ambulance or helicopter. It could costs hundreds of thousands of dollars.
That is why to ease the situation during such mishaps, it is important to buy travel insurance before you depart.
Travel insurance to Canada
may cover your healthcare, dental and luggage expenses depending on the type of travel insurance you have chosen, thus, saving you from huge expenditure during sudden health issues in a foreign country.
Heading overseas for 1 or 2 years for IEC purposes.
If you are heading overseas for an extended time please refer to our long term travel insurance or our 24 month travel insurance pages for more information on how to take travel insurance for an extended time.
How do I buy Canada travel insurance from travelinsurancesaver.com.au?
It is simple to buy travel insurance on this website. Just enter your travel details on the online travel insurance quote panel so you can see the different alternatives that we offer and choose the insurance that meets your requirements. We offer a range of travel insurance plans and coverage at affordable prices to suit your financial situation.
How to select the right travel insurance to Canada?
The specifics related to travel insurance to Canada can be compared by getting a quote and comparing the benefits and reading the PDS. It is easy to make the best choice when an easy comparison can be made. However, if you face any difficulty, you can contact Travel Insurance Saver by phone or email. Our highly trained staff will help you select the right travel insurance policy for your travel needs.
All
international travel insurance
policies can offer you unlimited Overseas medical expenses cover during your trip (assuming no medical assessment if required). Travel insurance is an important component when travelling and should always be considered before travelling to Canada.
*Please note: Cover is subject to the policy terms, conditions and limits set out in the Product Disclosure Statement. Before deciding to purchase this product, please read the Product Disclosure Statement available from us. Please get a quote to view the PDS.
Single Trip
Annual Multi Trip