Single Trip
Annual Multi Trip
Travel Insurance United Kingdom Safety Tips
Extras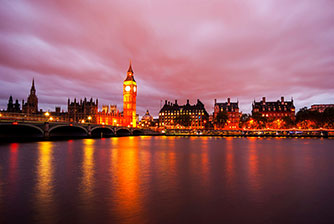 Know How to Stay Safe While Travelling in U.K.
Although the U.K is totally safe to travel, here are some safety tips which will help you to enjoy the U.K.
Emergency contacts
In case of an emergency, you can contact the police, ambulance, or fire department by dialling number 999 or 112. These numbers are free to call, but you must use them only in case of real emergency.
If you need to report non-urgent crime, then you must contact the local police station by calling 101.
Travel and Safety Tips
Plan your itinerary a considerable time before you leave.
Use taxis or registered minicabs. Avoid any other unregistered modes of transfer.
Avoid taking a walk at night (especially on routes with dim lights).
In the UK, the driver seat lies on the left. So, use your designated road crossing, cross only when the signal man shows green. This will help you to stay safe while walking on the streets of the U.K.
Staying safe in bars and restaurants
Make sure that you keep your valuables and property out of attention and under the table.
Several venues have clips placed under the tables, you can use them to hang your handbag or briefcase, keeping them safe and secure.
Avoid accepting drinks from strangers.
Check with your friends through phone or text to make sure that they got home safely.
Keep an eye on your belongings
While travelling, you can't leave your bag unattended anywhere in the U.K, the same as anywhere really.
You should keep your purse or wallet close to you and avoid carrying too much cash.
While using cash, you must check whether no one is looking from your shoulder and if you are visiting the ATM then make sure that you do not forget your card in the machine. Also, cover the keypad so that no one else can see your PIN number. There are numerous ATM scams throughout the U.K and Europe.
Keep your mobile phone, MP3 player, camera and other gadgets secure if you are not using it.
Inform your service provider and police in case your phone or other valuables are either stolen or lost. You can dial 101 to connect with your nearest police service for non-emergencies.

Always stay aware
Make sure to report any unidentified or unattended bags or belongings lying in public places.
Watch the National Police Chiefs' Council's (NPCC) video which tells you more about dealing with emergencies and crises.
Download the free citizen AID app on your Android or Apple phone, which gives immediate advice on which actions you must take in case of an accident.
Maintain useful contacts
To know about free and confidential support systems for victims of crime and their respective families, you must visit the Victim Support website.
In case you come across a complaint or query about any of the consumer rights, then you can visit Citizens Advice for more information and advice.
Buy a travel insurance for U.K
As one more safety precaution, make sure that you buy a good
travel insurance polict for the UK
while traveling to the U.K. This will help you to stay safe and get covered in case of any accidents or mishaps.
Single Trip
Annual Multi Trip