Single Trip
Annual Multi Trip
How to Plan a Worldwide Family Trip - Travel Insurance Saver
Extras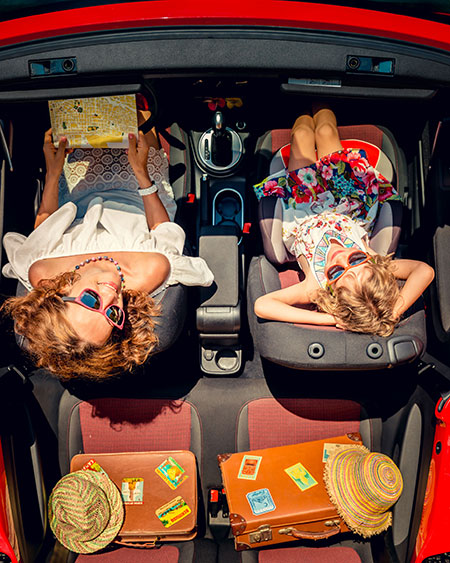 How to Plan a Worldwide Family Trip?
For families, planning a trip around the world can be an arduous process, especially if you're doing so without any guidance or idea of what to purchase. We've listed a number of points which may help you.
1. Start planning in advance
When you start to plan an international
worldwide
holiday with your
family
, there's usually a lot you need to focus on. You'll want to book flights and accommodation early so that you save money and don't lose a spot, particularly if you're booking in the peak season.
2. Pack your bags smartly
While traveling with your family, you need to make sure that you carry all the essentials not just for you but also for your kids. If you don't want to miss out on packing the most important things, you should write a list of things you'll need and then double-check that you have packed them.
3. Make a fool-proof plan for all your destinations
Wherever you plan on travelling to, you should always do your research, particularly if you're going to be travelling to a country with your family that you are
unfamiliar
with. Be wary of things happening in the news like civil disruptions and viral outbreaks, sometimes your
travel insurance
will not cover for these eventualities. Particularly be wary of smart traveller warnings, if the smart traveller government website states that you should not go to a country, and has the country marked in red, your travel insurance will not be valid in said country. These are places like Libya and Syria. During the COVID-19 Pandemic all countries were listed as "Do Not Travel".

4. Buy worldwide travel insurance for your family
After you've taken a few precautions before planning your holiday with your family, there's one final step –
booking travel insurance
! You can compare different travel insurance policies online and select the one that offers the
best price
and is most
comprehensive
for your circumstances. There are a number of aggregator/compare websites online where you can select your destination and then choose from a long list of travel insurance websites organized by price and level of cover. However these only let you company a couple of items so make sure you read the Product Disclosure Statement and
get a quote from a reputable travel insurance business
.
Of course, if you need to speak to somebody over the phone or send an email about any travel insurance enquires you have, then the team at Travel Insurance Saver are always happy to help.
Click here to contact Travel Insurance Saver
.
Single Trip
Annual Multi Trip