Single Trip
Annual Multi Trip
How to plan a Bali family trip
Extras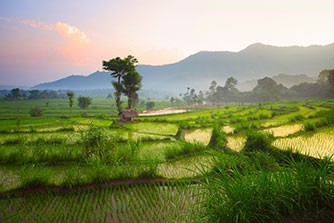 Bali activities
Are you planning a trip to
Bali
? Then there are some great activities for you to try while travelling there, we've created a little list below to help you out.
Surfing
Bali is well known for it's fabulous
surfing
spots. Not only Bali, but surrounding the Indonesian communities are famed for their beaches, like Seminyak. If you are a beginner, then Kuta beach is a great place to learn the ropes. There are also heaps of surf training shops available to you. With the right travel insurance policy, you should be able to insure your surfboard from home.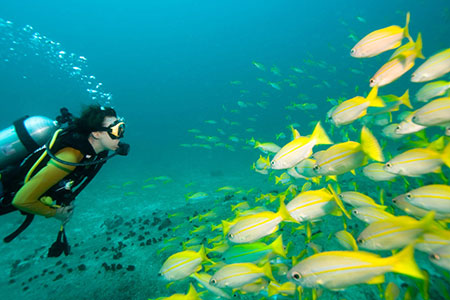 Scuba diving
Nothing quite compares to scuba diving in a foreign land, particularly one as beautiful as Bali. People often say that
scuba diving
is the closest you will get to travelling to an alien world. There are numerous great scuba diving spots located in Bali. Always read the product disclosure statement for limitation or general exclusions before participating in any
adventure sports
.
Mount Batur
You can take a day trip to the volcano where you can check out its massive crater. Being a volcano, you will also find geothermal hot springs in the vicinity where you can take a nice hot bath during the day time. Nearby you'll also find a sacred forest filled with macaques and temples for you to explore. It's well worth your time to check this one out but always beware of local travel advice as the volcano is active.
Breakfast with orangutans: If you head over to the Bali zoo in the early morning you can book in to eat breakfast with some orangutans. These amazing creatures are a lot of fun to share your most important meal of the day with, and they're hyper intelligent. It's sure to be one of the most amazing breakfasts you've ever had. It's also a great opportunity to take some photos with an orangutan, just make sure they don't steal your camera though, or you'll be relying on your travel insurance once again!

Uluwatu sunset Kecak dance
If you've seen the film Baraka then you might remember the famous scene where a group of men are sitting on the floor in a circle chanting in a rhythmic fashion. This famous dance and chant was filmed in Bali, and that group of people are the Kecak people. You can actually go yourself in the flesh and see this incredible performance live, it's surely one you won't soon forget, especially against the gorgeous Uluwatu sunset.
Before you head off into that vast open world on your next adventure, make sure you
purchase a travel insurance
policy that may cover you and/or your friends and family for any unavoidable events that may occur. Get a
travel insurance quote
today and see how much you can save on your next trip to Bali.
Single Trip
Annual Multi Trip