Single Trip
Annual Multi Trip
How to Buy Travel Insurance to Cover Kids
Extras
If you are a family travelling overseas it is necessary for you to buy travel insurance that will cover your kids. There are a number of travel insurance providers online who may provide policies that allow you to include children for free on a policy, provided they are travelling with their parents or relatives. If you are planning on buying family travel insurance, then you will need to get cover for your kids as well. Usually, the children must be below a certain age for them to be able to be provided with free coverage and be travelling with you for the entire trip.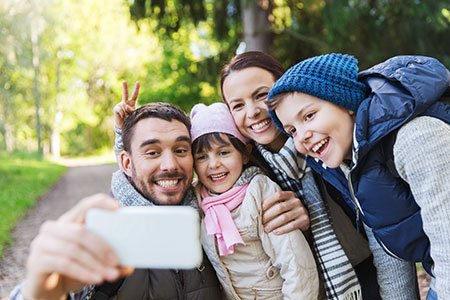 Travel insurance plans cover the kids with the following advantages
Children may be provided with comprehensive medical coverage to ensure that while they travel, they are covered for any eventualities that may occur whilst abroad.
Emergency medical evacuation means that wherever you are around the world, you can get emergency medical evacuation from said location. This means that if you're hiking at altitude, for which there is altitude travel insurance, children will be covered for any injuries they may incur, and can be flown to the nearest hospital.
Repatriation means that if your children are in a country where they cannot receive appropriate medical attention, they will be flown back to the nearest hospital or to Australia to receive the proper treatment and care.
With worldwide travel assistance you can receive telephone assistance 24/7 from anywhere in the world in the case on an incident occuring while travelling.
How to get the benefits of travel insurance while travelling with kids?
To include dependant children as a free dependent they must be related to one of the travellers, if the children are not related to any of the other travellers then they will need to be included as adults. Please check the PDS for the policy wording to confirm before making a decision.
How to cover the kids who are not travelling with adults?
Sometimes, kids may need to travel without you. For example, they might go with a school group or with other family members or may exceed the age restricitns. In such a case, you will be able to insurance your kids as an adult. Just add their age and travel details on a new quote, they would then be covered under their own policy.

So, if you are someone who is planning a trip with your family and kids, then make sure that you compare travel insurance which provides all the necessary benefits to you in order to keep your family safe when travelling.
To find the best travel insurance you need to know what you need cover for. Make sure you read the Product Disclosure Statement before making any decision. If you wish to contact Travel Insurance Saver please feel free at your convenience.
Single Trip
Annual Multi Trip