Single Trip
Annual Multi Trip
How can corporate travel insurance help you in the long term?
Extras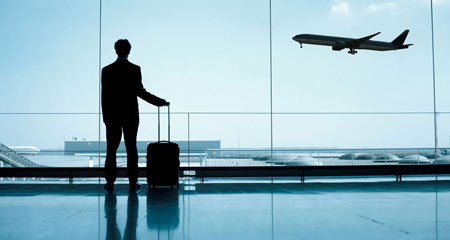 Are you someone who has to travel on business trips frequently? If yes, then there are a number of corporate travel insurance policies which can benefit you. Business trips usually entail short trips overseas and domestically. If this is the case the best option would be an
annual multi-trip policy
. This may cover an unlimited number of trips over 12 months but alway check the maximum trip duration before deciding to ensure that you don't exceed. If you are travelling for an extend period, for instance 3+ months you will need to get a single trip policy which will cover the specific duration you are travelling.
When you travel overseas for business you want your trip to be as hassle free as possible. Business trips can be stressful, and you'll want to minimize any unnecessary pressures. With an affordable and
comprehensive travel insurance
policy, you may not need to worry about delayed flights or incurring medical bills that are unforeseen
1. Travel insurance ensures your safety and security
Whether you go for short-term or long term travel insurance, there are multiple options available. The multi-trip isn't as applicable for long term travel as the multi-trip has a maximum days per trip, however, there are other policies available for covering longer term travel periods.
2. Travel insurance may cover for Medical Evacuation
A corporate travel insurance policy should cover you for emergency situations such as medical evacuation to a nearby hospital, or for serious cases, flown home in a medical escort plane.
3. Travel insurance offers you convenient medical facility
A corporate travel insurance policy also offers comprehensive medical coverage. Medical expenses relate to hospital or GP bills, this can be a godsend if you are travelling to somewhere like the united states where uninsured medical costs can be extraordinarily expensive.

4. Travel insurance also covers the cost of making a new passport
If you opt for a travel insurance policy for your corporate travel and get your luggage stolen or lost you may be able to be covered for cost of a replacement passport. Always check the Product Disclosure Statement (PDS) to check limits for all benefits before deciding. The amount of coverage for replacement passport documents ranges from policy to policy. It is important to ensure that you compare travel insurance online to find the best policy for you.
5. Travel insurance offers you compensation in case of a flight delay
A corporate travel insurance plan may also offer compensation in case of flight delay for an extended period of time. You will be able to confirm these durations in the PDS.
So, if you want to make the most from your corporate trip and have the peace of mind while travelling, then you should consider purchasing a short-term or long-term travel insurance policy.
Business trips do not have to be expensive, often you can choose both budget travel insurance and an annual multi-trip, the multi-trip being an affordable product.
If you have any questions please feel free to contact Travel Insurance Saver at your convenience.
Single Trip
Annual Multi Trip