Single Trip
Annual Multi Trip
5 Offbeat backpacking destinations around the world
Extras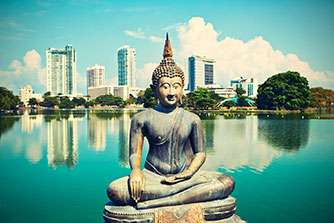 Are you thinking of backpacking this year? There are so many wonderful destinations around the world which can be explored. You can either choose to explore popular countries like Thailand and Cambodia in South East Asia, or else take the lesser travelled paths and go on a backpacking adventure to the up-and-coming destinations. During your trip, you can immerse yourself in different cultures and get the experience of a lifetime.
Here is a list of some unique destinations which are perfect for backpacking:
1. Sri Lanka
Sri Lanka is one of South-Asia's less popular backpacker destinations, but has a range of unspoiled beaches, rich heritage and amazing landscapes to offer. Unawatuna is perfect for backpackers who wish to enjoy the laid-back beaches, as well as Mirissa if you're chasing something more lively.
2. Nepal
Nepal is a marvelous destination with the Himalayas providing a jaw-dropping backdrop. You can venture into the Kathmandu Valley, and explore about 130 monuments and fascinating heritage sites.
3. Colombia
Colombia is also a wonderful backpacker destination. You can stay in cool backpacker accommodations in the city of Bogota. Here you can enjoy stunning nightlife and also explore the interesting landmarks of the city.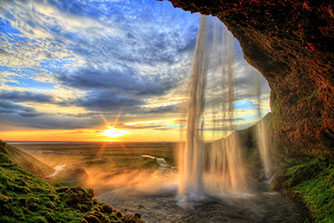 4. Iceland
in Iceland, you can admire the natural beauty of this Nordic country which is home to the incredible Blue Lagoon and some astounding scenery. If you are visiting the country in between October and April you may also be lucky enough to catch a glimpse of the Northern Lights.
5. Philippines
Do you dream to do something adventurous this year? Then you must take a trip to Palawan in the Philippines. Palawan has a lot to offer for the ones who are seeking adventurous getaways. From activities like zip lining to shark diving, you can experience a number of thrilling adventure sports while travelling to Palawan.
Backpacking Travel Insurance

So, are you all set to begin your backpacking voyage? There is one more thing which you need to consider. If you are a backpacker, travel insurance must be considered before heading off overseas. This will give you the peace of mind of travelling freely without having to worry about any unwanted consequences and financial costs. A backpacker travel insurance policy may cover your medical expenses and also provide coverage in case of unwanted calamities, accidents and so on. Please read the product disclosure statement before making a decision.
Get a quote today to see how much you can save on backpacker travel insurance.
Single Trip
Annual Multi Trip