Single Trip
Annual Multi Trip
Planning on travelling overseas? Here are some thing's to remember.
Extras
Are You Travelling Overseas? Things to Remember Before Buying Travel Insurance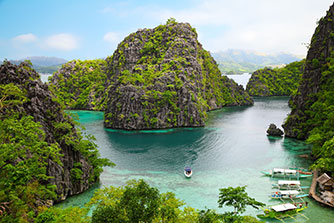 A lot of people forego the option of purchasing travel insurance prior to their trip, much to their detriment. Many people think that they cannot afford travel insurance, or simply think that buying it is a waste of money; this is not the case.
One should consider that there can be many unforeseen events while travelling. You might have an accident or get food poisoning and require urgent medical assistance. Your bags might be stolen or lost at the airport and you could require emergency luggage. What if your flight is delayed for an extended period of time?
So, it is always better to purchase travel insurance and enjoy its many benefits rather than suffer through all of the potential consequences of having not purchased it in the first place.
If it is not clear to you why you should purchase travel insurance, we have given a list of potential reasons for picking up a solid policy.
1. Select a policy according to your trip
If you are travelling overseas only once, then it is wise to choose a one-time travel insurance policy. But if you are a frequent traveller, for business or leisure, then an annual multi-trip policy is an ideal option for you. The
annual multi-trip
is ideal for
business travel insurance
as well. This means you can travel as many times as you want within a year, provided each trip doesn't exceed the maximum duration, perfect for those short business trips overseas.

2. Consider your medical history
If you require coverage for an
existing medical condition
, then your premium will be higher. If you have a pre-existing medical condition, you must complete the medical screening online and have it appraised by your insurer, this means you may be provided provisional coverage for your existing medical condition. If you require
seniors travel insurance
you can purchase a policy up till 100 years of age.
3. Choose your destination carefully
Generally, most locations around the world are travellable (exclusion apply for such event as COVID-19), however there are several countries, such as Venezuela and Libya, which are barred from travelling. Any country which is flagged in red as "Do Not Travel" on the
smart traveller
website will not be eligible for travel insurance.
If you wish to know more about how travel insurance can help you, then connect with us at Travel Insurance Saver. We will help you to get the best policy for your travel needs and fits in with your budget.
Single Trip
Annual Multi Trip