Single Trip
Annual Multi Trip
5 essential tips for backpackers
Extras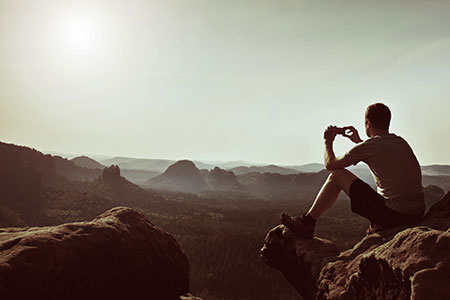 5 Essential Safety Tips for Backpackers
If you are planning to go on a backpacking trip, then here are some tips to make your tip easy and hassle free.
1. Travel Light
If you plan on
backpacking for a long period of time
, or even a short while, you may not need as many clothes as you think. Often while travelling hostels and guesthouses will provide a laundry service for you to use, this means you can reuse and wash your clothing, so you don't have to pack heavy clothing . If you pack light you can save room for other souvenirs. Make sure these valuable items you pick up are covered under your travel insurance scheme.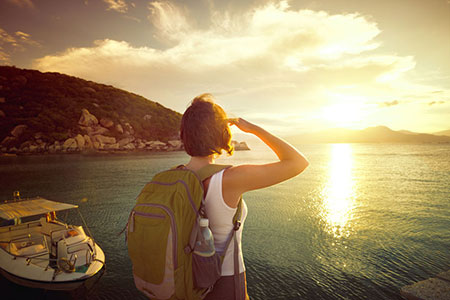 2. Keep up to date with smart traveller information
The world is a very dynamic and quickly changing place at the moment, particularly with the outbreak of civil unrest, natural disasters and COVID-19. Before you travel to a country, and indeed before you book flights and accommodation, you should always be wary of the
smart traveller advice
. If you are travelling to a country which is red on smart traveller, and for which they issue a do not travel warning, your
travel insurance
will not cover you if you travel there.
3. Keep your cash in different compartments
For additional security, it is best to travel with cash in multiple different pockets, this way if you get robbed, you will still be able to retain some cash. Don't put all your eggs in one basket. You should also not travel at night in certain countries and avoid quiet areas, try to stay where it is busy and populated, particularly while travelling in developing nations or if there is any travel advice that suggests precautions be taken.
4. Use an old mobile phone
When backpacking, the number of things that can go wrong is usually increased as compared to a standard holiday. This is because of the barebones nature of backpacking. Your best not to bring an expensive phone with you in case you lose it or it is damaged or stolen. Your best bet is to take a cheap smartphone with you, or an old phone, with a local sim. This way, it doesn't matter as much if the phone is damaged or stolen. Of course, your travel insurance may provide some cover for lost, damaged or stolen phones. Please refer to the Product Disclosure Statement before deciding.
5. Buy a travel insurance policy

One more thing that you need to do while planning a backpacking tour is to buy a
comprehensive travel insurance
policy which suits your needs. Comprehensive doesn't need to mean expensive. A good travel insurance policy may cover you in case of medical emergencies or if you face problems like flight delays plus so much more.
Single Trip
Annual Multi Trip