Extras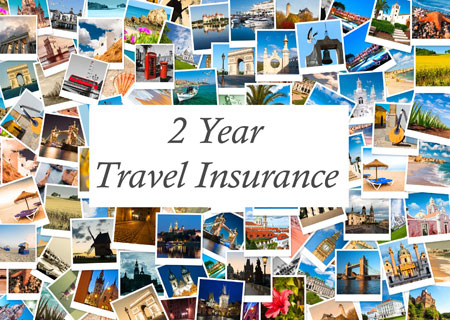 You've decided you'd like to travel for two years and need 2 years travel insurance. Travel Insurance Saver can offer affordable 2 year travel insurance cover.
Option 1 - 2 Year Travel Insurance
Take out a 1 year travel insurance policy to cover the first year. If you don't require your second policy for visa purposes, you will be able to purchase another policy while overseas. Please note that a 72 hour waiting period applies of policies purchased while overseas so you will need to purchase your 2nd year policy at least 3 days before your first year policy ends to ensure that you have continuous cover.
Option 2 - Need two years travel insurance before departing Australia
If you are travelling to Canada and need 2-years travel insurance cover before entering the country for Visa purposes, you can take out 2 x one travel insurance policies back to back.
It's important to note, you will have to purchase your second year on the date that you depart for your first year's trip. This is because you can't purchase a policy more than a year out from your departure date. If you are uncertain the team at Travel Insurance Saver would be more than happy to explain over the phone on 03 9247 9224.
24-Month Travel Insurance
In short, you can not purchase one single trip 24-month travel insurance policy, you must purchase two separate 12-month policies and have them run back to back. You can purchase two one year policies back to back, which is going to provide 24-month cover which will also help you obtaining your 2 year visa if travel insurance is a requirement.
It's important to note, that once you've begun your holiday, or your policy has exited the cooling off period, you won't be able to receive any refunds. So, if you purchase a 24-months of travel insurance cover (two back to back yearly long travel insurance policies), and you decide you'd like to cut your trip short, you unfortunately will not be able to receive any refund.
The two one year policies are perfect if you are travelling overseas for two years for the purposes of a working holiday, Gap year travel insurance or IEC travel insurance to Canada. Countless people are travelling overseas now on working holiday visas and will find that it is quite difficult to purchase a travel insurance policy for more than one year. If you'd like to get in touch with us regarding two-years travel insurance cover please contact us.
Cover is subject to the policy terms, conditions and limits set out in the Product Disclosure Statement. Always read the Product Disclosure Statement before making a decision about any travel insurance policy.