Website is currently under maintenance. We will be back on Monday the 9th of December, 2019.
Please feel free to contact us with any Travel Insurance enquiries.
Sorry for any inconvenience.
Travel Insurance for Business
Travelling overseas for work and looking for quality business travel insurance? If so, Travel Insurance Saver has a range of policies to cover you and your belongings while you're away on business!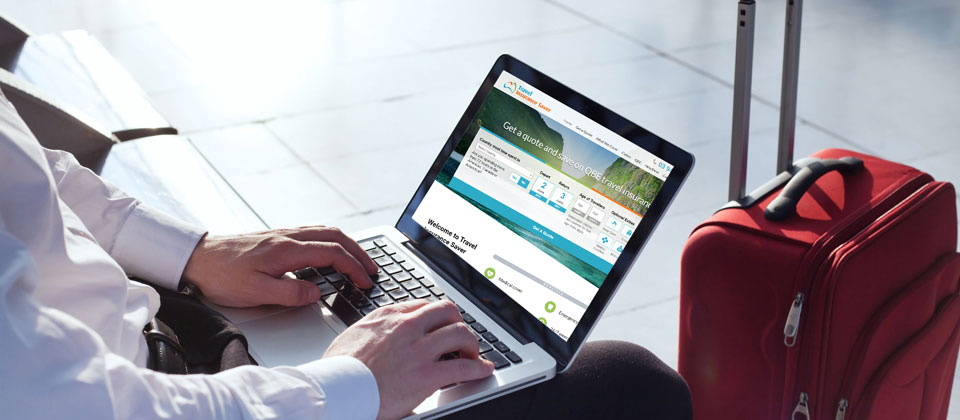 Extras
Find Business Travel Insurance?
You want to ensure that your business trip runs smoothly, so read on for a list of benefits.
If you are on a tight schedule, our customer service representatives are available to assist you in finding a policy that best suits your travel needs!
nib Travel Insurance has a range of benefits, such as;
Loss of income
Personal computer
Luggage items
Travel Delay & Personal Liability
Plus great cover for emergency medical, dental and medical evacuation
Business trips can be planned in advance or spur of the moment, they can be long covering many different places, or quick to one destination over a weekend – whatever your work trip.



Tips for your business trip
When we travel on business trips we usually take with us some of our most valuable and important possessions – watches, jewellery, laptops, phones etc. We're also likely to spend a lot of time in transit and waiting in queues at airport terminals.
When we're 'business travelling', the last thing we want is to lose a laptop with all of our work on it, especially if there's an important presentation or meeting the next day.

It's important to get the right business-travel insurance policy for your trip so that if you should lose something valuable, have a flight cancelled or fall ill – you'll be covered all the way. The last thing you want is to have any unnecessary obstacles on your business trip.
Below are some tips to make your trip smooth and enjoyable:
Pack right; it's a business trip
On quick business-related trips, it's important to pack the essentials and travel light. Simple things can also make your business-trip a lot smoother. A memory-foam travel cushion to go around your neck can ensure you have a good sleep on the flight so that you're not grouchy at your meeting. Likewise, some earplugs will help you get a good night sleep. A packet of moist wipes will also help you feel fresh as soon as you step off the plane or while travelling.
Dress appropriately
You'll want to be comfortable on your business-trip but not too comfortable. You never know when someone's going to catch a glimpse of you, or what they'll think. Make sure you pack a pair of formal pyjamas, even if you're used to snoozing in your boxer shorts – especially if you're sharing a room with a co-worker.

Stay optimistic
The key to a good business trip is a positive attitude, it's time-tested if you don't mind, it doesn't matter – and that kind of mental fortitude is what's going to stand out to people the most. Did flight cancel or lost some of your valuables?

Don't let it bother you too much, people are likely to understand and if you've backed up your work to the cloud or sent it to a co-worker beforehand, the damage will be easily mitigated. Of course, the headache will be a lot easier to smile over if you're taken out an appropriate travel insurance policy. Make sure your business plans run smoothly by insuring yourself before you depart Australia.
Want to book travel insurance for your business trip right away? Feel free to contact us if you have any questions about which policies will be most suitable for your business trip, or head to our homepage and enter the details of your business trip to receive a quote.
Contact Travel Insurance Saver
If you have any questions please fill in the form below and one of our friendly team members will get in touch soon
Website is currently under maintenance. We will be back on Monday the 9th of December, 2019.
Please feel free to contact us with any Travel Insurance enquiries.
Sorry for any inconvenience.